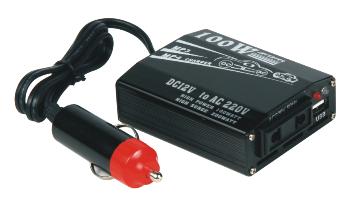 The power inverter is very extensive equipment. It can achieve a DC to AC inverting. The development of such devices has a great progressive significance. In fact, the power inverter in the vehicle also has a certain application. This article will introduce inverter applications in various types of vehicles.
When users purchasing high-power inverter, they often facing the choice between frequency inverter and high-frequency inverter. For the purposes of inverter manufacturers, of course, they considered to be their own good. Providing frequency inverter manufacturers say high-frequency inverter stability and reliability; high frequency inverter manufacturers say high-frequency inverter to save space, relatively low cost. In fact, the frequency and high-frequency inverter in the end is better, it is difficult to generalize, and we can say advantages and disadvantages.


When we are going to buy a power inverter, the most concerned is not about the brand or manufacturer, as we can check out all the famous companies online. Moreover, famous brand products can be much more expensive in price than normal brands. In fact, no matter famous or normal brand, the circuit theory is the same. Experienced engineers in normal factory can design better products than famous brand. This time we put aside the brand, origin, principles, materials and other matters, and only talk about how to choose the right inverter.
The power inverter is a widely used device in our everyday life. It is a kind of high efficiency and convenient product. The equipment not only can adapt the capacity to the current low-carbon lifestyle, but also can adapt to the diversity of people living characteristics, so the power inverter is welcomed by all the people in the world.

Power Inverter Source