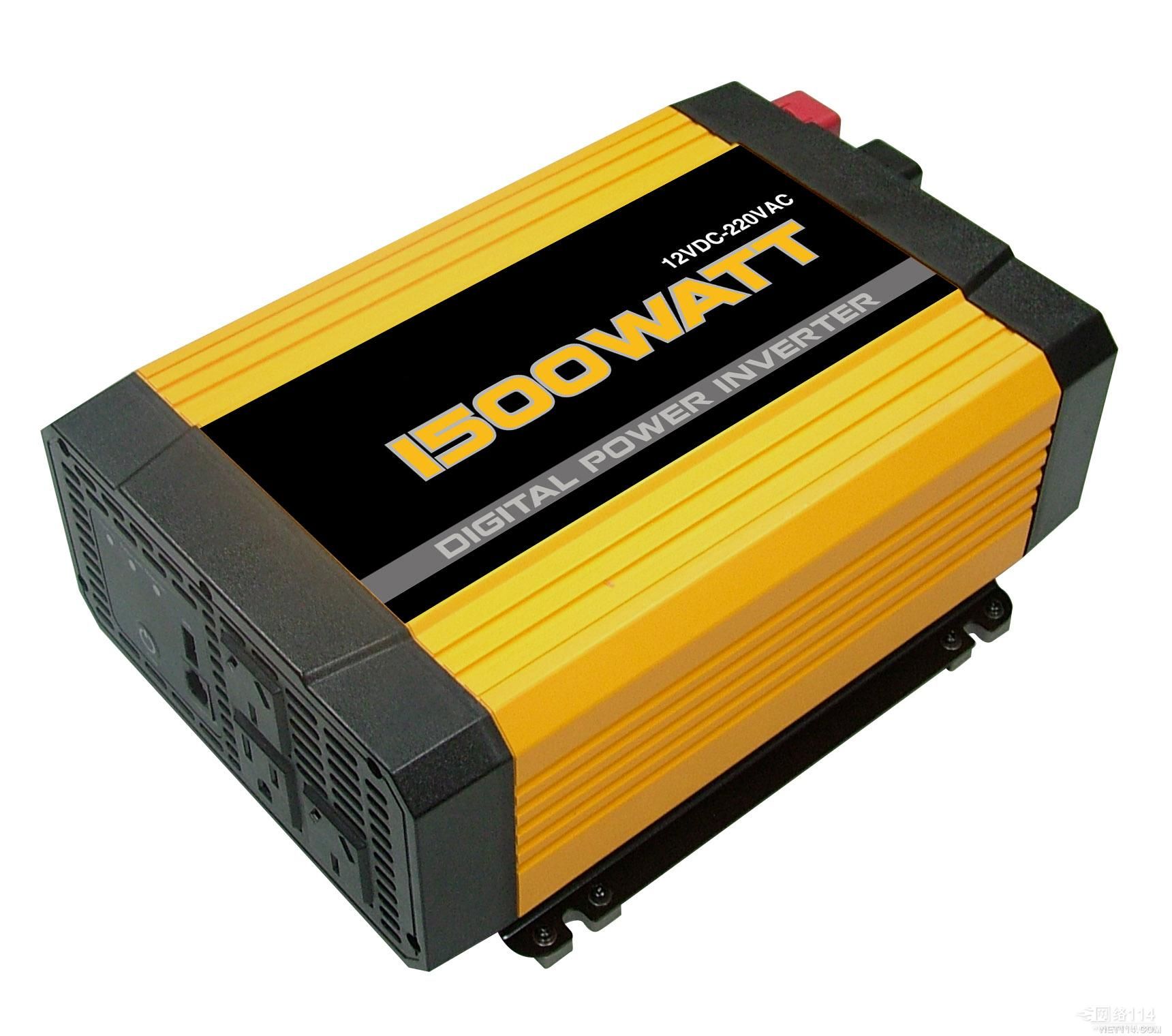 The home power inverter directly take 12V DC power supply from a DC power source (such as: storage batteries, etc.), with a special clamp connected to the inverter into AC 220V, to supply electrical products. You can size the rated power electrical products to select a matched power inverter. But pay attention to the use of electrical appliances rated power less than or equal to the inverter rated power.
Office equipment: Desktop computer, laptop computer, mobile phone, printers, monitors, etc.
Household appliances: TV, stereo, DVD player, BD player, refrigerator, etc.
Touring: outdoor lighting, cooking equipment, etc.
Outdoor jobs: Power tools, vehicles emergency relief, commercial promotion, etc.
Recreation: Cell phone, PDA, digital camera, battery charging up and GPS satellite navigation, etc.
nverter output function, over-voltage protection function, voltage protection function, overload protection, short circuit protection, overheating protection function, reverse battery protection function and optional mains switching function.
AC converter is the voltage of the grid into a stable 12V DC output, while the output of the pure sine wave inverter is the Adapter 12V DC voltage into a high voltage alternating current high frequency; the same two parts are used with more than the width modulation (PWM) technique. Its core is an integrated PWM controller, Adapter using UC3842, the pure sine wave inverter is used TL5001 chip. TL5001 operating voltage range of 3.6~40V, which features an internal error amplifier, a regulator, oscillators, with dead-controlled PWM generator, low-voltage protection circuit and short circuit protection and so on.


Modern inverter technology is a science and technology to study power inverter circuit theory and application. It is a practical technology based on industrial electronics, semiconductor technology, modern control technology, modern power electronic technology, semiconductor converter technology, pulse width modulation (PWM) technology and other subjects. It mainly includes the semiconductor power integrated device and its application, power inverter circuit and the inverter control technology.


In order to extend the service life of the power inverter and take responsibility for our own use of security, we hope everyone can master the correct method of using the power inverter at home.


Of course, in the power inverter safety assessment of the project, apart from the need to consider the above three, we should also want to consider limiting circuit. Thus it can ensure the safety of operating personnel through limit the output currents.

Power Inverter Source