Power Inverter Installation Environment Proposes
Although manufacturers of the power inverter use high quality raw materials to ensure that the products can be durable, long-term use, but in practical applications, people also need to be a certain guarantee of its installation environment. This article will introduce based on consideration of the safety and performance of the inverter installation environment presents what conditions.
1. Ventilation
Based on security and performance, people in the installation of the
power inverter
, and try to install it in a well ventilated in good position, holding the casing 5cm no other substances are ventilated to ensure not accumulate too much on the product dust, and other debris.
2. Dried
Power inverter in the installation of one of the conditions put forward by the environment is dry, which is to ensure better safety and performance of products. Drying mainly refers to the inverter must not be exposed to rain or water, if the housing there is enough rain, it will cause damage to the entire inverter.
3. Cool
The power inverter is cool conditions of its installation environment proposed, which is to better ensure the safety and performance of products. Cool temperatures on the main level of its proposed installation environment demands to which the environmental temperature in the range between 0℃-40℃, cannot exceed this range, once beyond this temperature range, normal application will produce inverters very serious implications.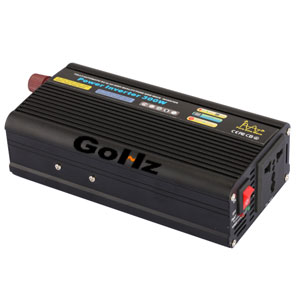 Power Inverter Source