Power Inverter Overload Phenomenon and Causes
Power inverter in practice, if not pay attention, can easily lead to the phenomenon of overload. The specific performance of the inverter is turned off, in the off state. This article will introduce the phenomenon appears inverter overload may be caused by what factors.
1. The power reaches the peak
Although the
power inverter
can withstand 2 times the peak power, however, in some peak period of time, monitors, televisions, and other appliances when start the motor peak power, peak power some electrical power to meet the requirements may be exceeding the peak output power converter. Then it will lead to inverter overload, in the off state.
2. Driving a plurality of electrical appliances
When an inverter driven simultaneously multiple appliances when overload phenomenon also occurs to disconnect. In this case, people need to do is turn off the electrical switch, then open the inverter switching, finally open the highest peak electrical appliances, so that we can best meet the electrical needs.
These two cases will cause the power inverter overload phenomenon and off state. In order to avoid this situation, it is best to avoid the peak period, when the appliances in the open, do not open simultaneously.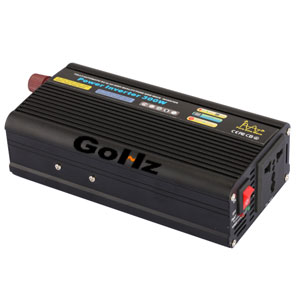 Power Inverter Source