How to Use Power Inverter at Home?
We are familiar with power inverters, but seriously, this doesn't mean that we really understand the correct method of using a power inverter at home. When we operate or use power inverters, we should pay attention to some details. Perhaps these details are the important factors to influence the power inverter's life and the safety of the use.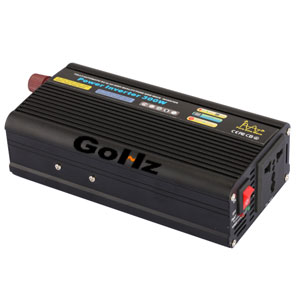 Of cause, the most basic method of use is that positive and negative electrode's connections must be correct. The positive and negative electrode is clearly marked at the power inverter, so this is a simple thing. We also need to pay attention to the environment of the
power inverter installing
place. This place should keep dry and ventilation, especially the power inverter can't touch rainwater and explosive. Furthermore, nothing is allowed to cover on the power inverter and the temperature of use must be less than 40℃.
In order to avoid the power inverter to be burned out, the interval between two consecutive boot best over 5 seconds. Everyone must to remember when using the power inverter at home, it can't open at the same time operate. If not, it is easy to produce danger. We should notice our hands can't have some other metallic materials if you want to connect with battery. Otherwise, it will be easy to short out and cause harm to human body.
These are some small problems, but this is difficult to notice because are some small problems. A lot of damage to the
power inverter
and safety accidents is due to our carelessness. When you notice these announcements, your power inverter will be work with higher efficiency and have a longer lifetime than others.
In order to extend the service life of the power inverter and take responsibility for our own use of security, we hope everyone can master the correct method of using the power inverter at home.

Power Inverter Source