Power Inverter Purchasing Attention Aspects
On the market, there are all kinds of inverter, like car inverter, home inverter, pure sine wave inverter, etc. People hope to buy satisfaction assured power inverter product in order to ensure that the actual normal application. Then, people need to focus on what several aspects in the purchase of the inverter, this article on the topics described.
1. Select the power inverter according to electrical appliances
When choosing power inverter, people should base on the actual needs, and then choose the right inverter depending on the different types of electrical appliances. Electrical appliances on the emotional can choose
pure sine wave inverter
. In everyday electrical resistance can be selected modified sine wave inverter, square wave inverter and sine wave inverter.
2. Try to use pure sine wave inverter
People in the purchase of the inverter, it is the best to choose pure sine wave inverter. Mainly because of amendments and square wave inverter cannot drive capacitive and inductive loads cannot drive the refrigerator, high-quality TV and sound, and both waveform inverters also affect the service life of electrical appliances. Choosing a pure sine wave inverter can be good to avoid these problems.
3. Purchasing power inverter should meet with the requirement
When buying power inverter, people need to consider about output power and voltage requirements, because each electrical power is a big difference, so according to actual needs, the main principle is enough.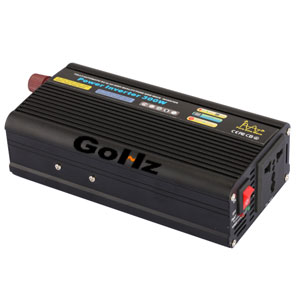 Power Inverter Source